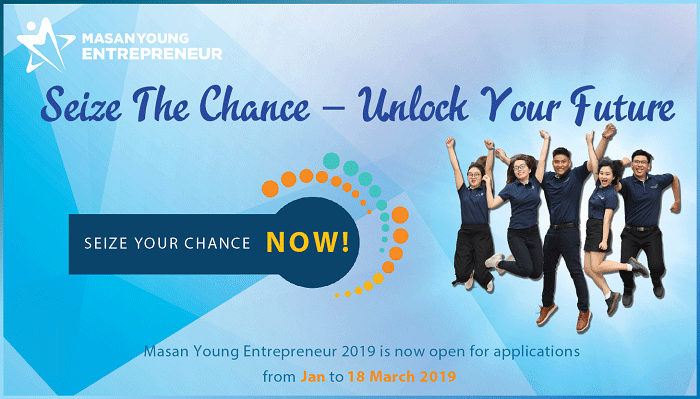 Masan Group is among the top biggest private sector groups in Vietnam. Founded in 1996 and is headquartered in Ho Chi Minh City, our subsidiaries include Masan Consumer (FMCG), Masan Resources (Mining) and Masan Nutri Science (Agriculture-Food). Masan is well-known as company with the best M&A strategy of the decade, among top listed companies reported by Forbes.
Our Masan Young Entrepreneur (MYE) is the unique program that aims to invest, nurture and empower Vietnamese young talents who are willing to seize the opportunities - unlock their own futures to become Masan-Entrepreneurs-to-be with the passion to contribute their values for a better Vietnam.
With 5 recruiting seasons, there is thousands of Vietnamese millennials have been interested in the program, over 50 talents have become Masan Young Entrepreneurs. In the 6th season, Masan Group offers countrywide MYE's opportunities at below departments: Sales, Marketing, Finance, Supply Chain, R&D, HR, Legal MPO (Procurement)
WHAT MASAN BRINGS YOU?
A fast working pace in the top 5 groups in Vietnam's private sector
Excellent mentors with proven expertise in the industry
Valuable opportunities to join critical business projects
Competitive total compensation package
WHY YOU?
Senior students available for full-time job from May 2019
Bachelor or master's degree with less than 2-year working experience
GPA from 7/10 or equivalent
Passionate, confident and ambitious to seize the chance – unlock your own future
MYE 2019 SELECTION PROCESS?
Stage 1: Masan Exploration
Stage 2: Masan Gamified Test
Stage 3: Masan Talk
Stage 4: Masan Business Challenge
ARE YOU READY TO UNLOCK YOUR FUTURE?
Seize your chance, now: https://masanjobs.com/mye